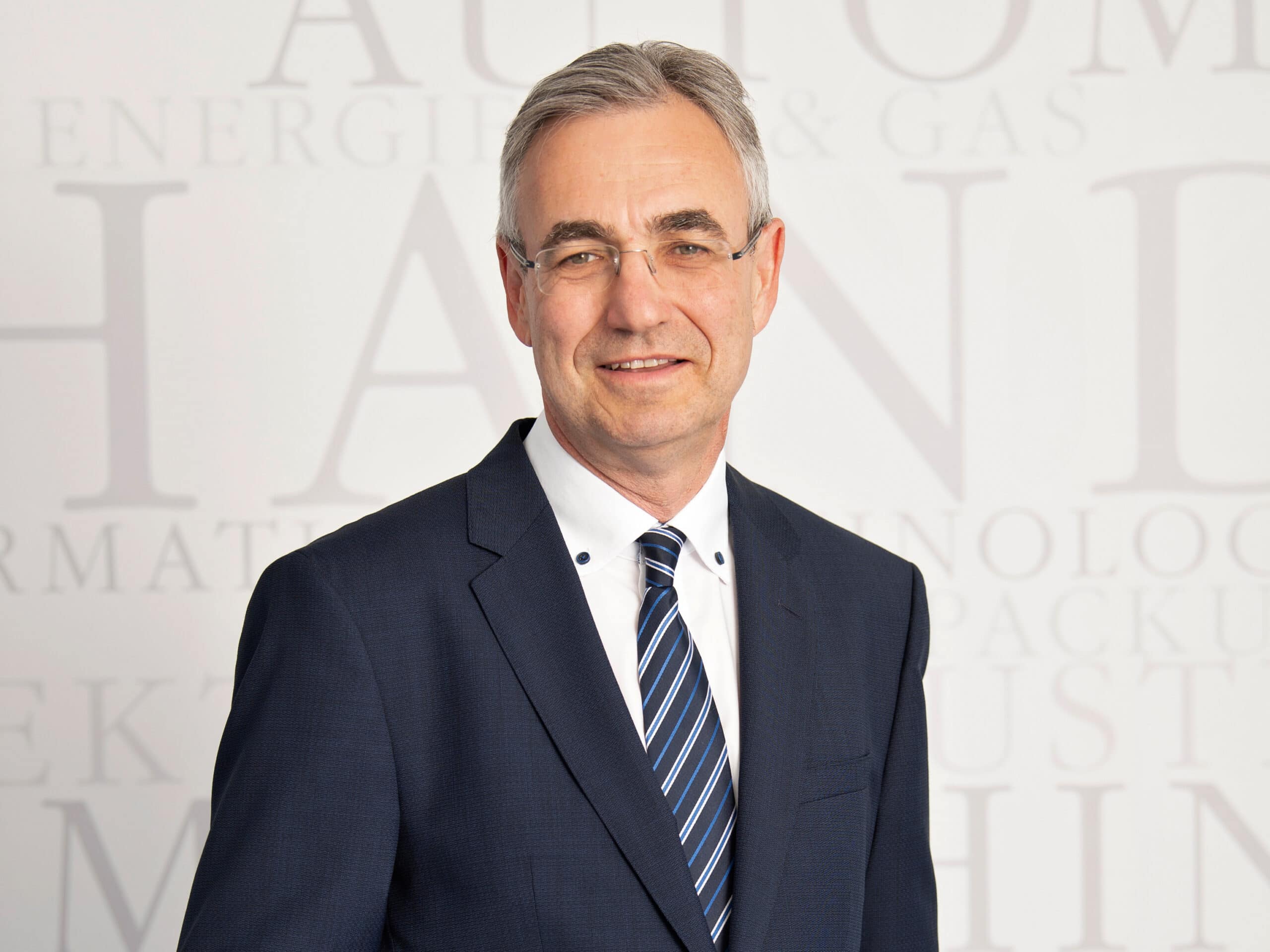 Telefon: +49 (0) 70 42 816 83 10
Mobil: +49 (0) 157 346 984 87
E-Mail: j.muehlbauer@senator-partners.de
Branchenkompetenzen: Bau/TGA/FM, Maschinenbau, Medizintechnik
Funktionskompetenzen: Marketing & Vertrieb
Spezialkompetenzen: Outplacement/Newplacement
Jochen Mühlbauer war über 20 Jahre als Führungskraft in der Industrie, national und international tätig. In dieser Zeit übernahm er unter anderem viele Führungsaufgaben im weltweiten Vertrieb innerhalb der Baustoff-, Verpackungs- und Maschinenbauindustrie. 

2014 gründete er seine eigene Personal- und Managementberatung und führt seitdem erfolgreich und kundenorientiert ein eigenes Büro als Partner von SENATOR im Großraum Stuttgart.

Rückblickend auf seine langjährigen Erfahrungen in Führungspositionen, liegt die Spezialisierung in der Besetzung von Führungskräften und hoch spezialisierten Fachkräften aus den Bereichen Medizintechnik, Maschinenbau, Baustoffindustrie und der Automolbilzulieferindustrie.

Seine Erfahrungen setzt Herr Mühlbauer auch in der Outplacement- und Newplacementberatung sowie im Onboarding von Führungskräften und Top Spezialisten ein.
From the appointment request to the conversation
YOU WOULD LIKE TO BE CONTACTED?
Indicate your appointment request for a callback.
Would you like to have a detailed telephone conversation with an analysis of your current situation?